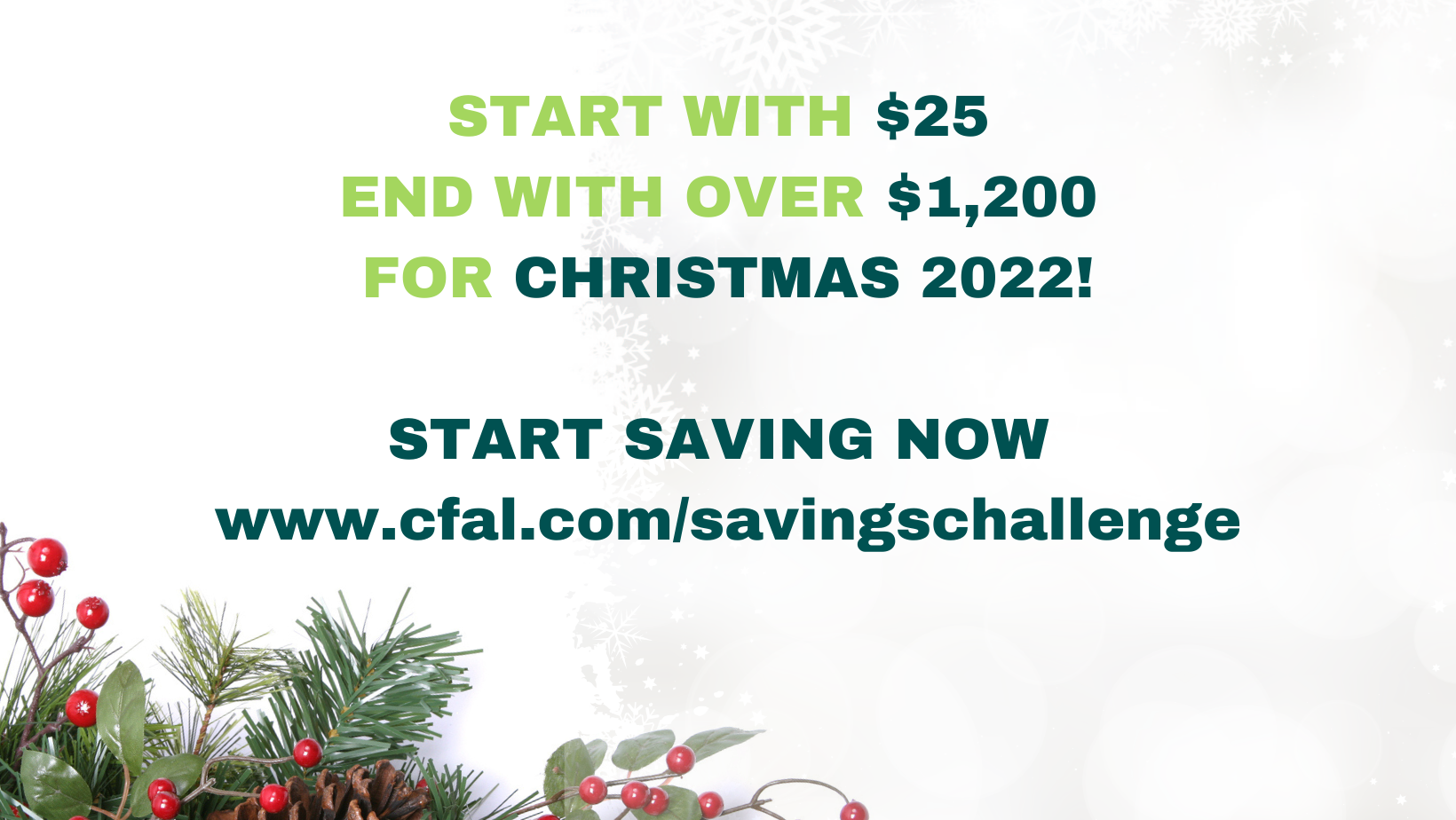 HOW TO SAVE OVER $1,200 BY CHRISTMAS
WITH THE CFAL HOLIDAY SAVINGS CHALLENGE
SAVE AND MANAGE YOUR HOLIDAY SPENDING
Tired of struggling to find the money for holiday shopping or using a credit card with high interest rates to cover unforeseen end-of-year expenses? Join the CFAL Holiday Savings Challenge to save for holiday spending and plan for a great Christmas!
By making monthly contributions to your CFAL Holiday Savings account from January to December, you will save over $1,200 and earn 2.75% - 3.00% interest on your money. When the holiday season arrives, you will have more control over your money and much less financial stress.
Here is another great reason to sign up today - if you consistently deposit the amounts budgeted for each month, you will be automatically entered into our $1,000 "Christmas bonus" giveaway!
Start saving NOW by reviewing the challenge details below. Next, complete the application form found on this page and follow the instructions provided.
Once your application has been processed, you will be able to track your savings online using our online financial management portal. Saving for Christmas has never been so easy!
FAQs